Sale price
£54.00
Regular price
£72.00
Unit price
per
Sale
Sold out

Reduces cellulite and improves skin texture.
Fades stretch marks and prevents new ones.
Hydrates, nourishes, and improves elasticity.
Enhances skin appearance for a more even tone.
Boosts confidence with healthier-looking skin.

View full details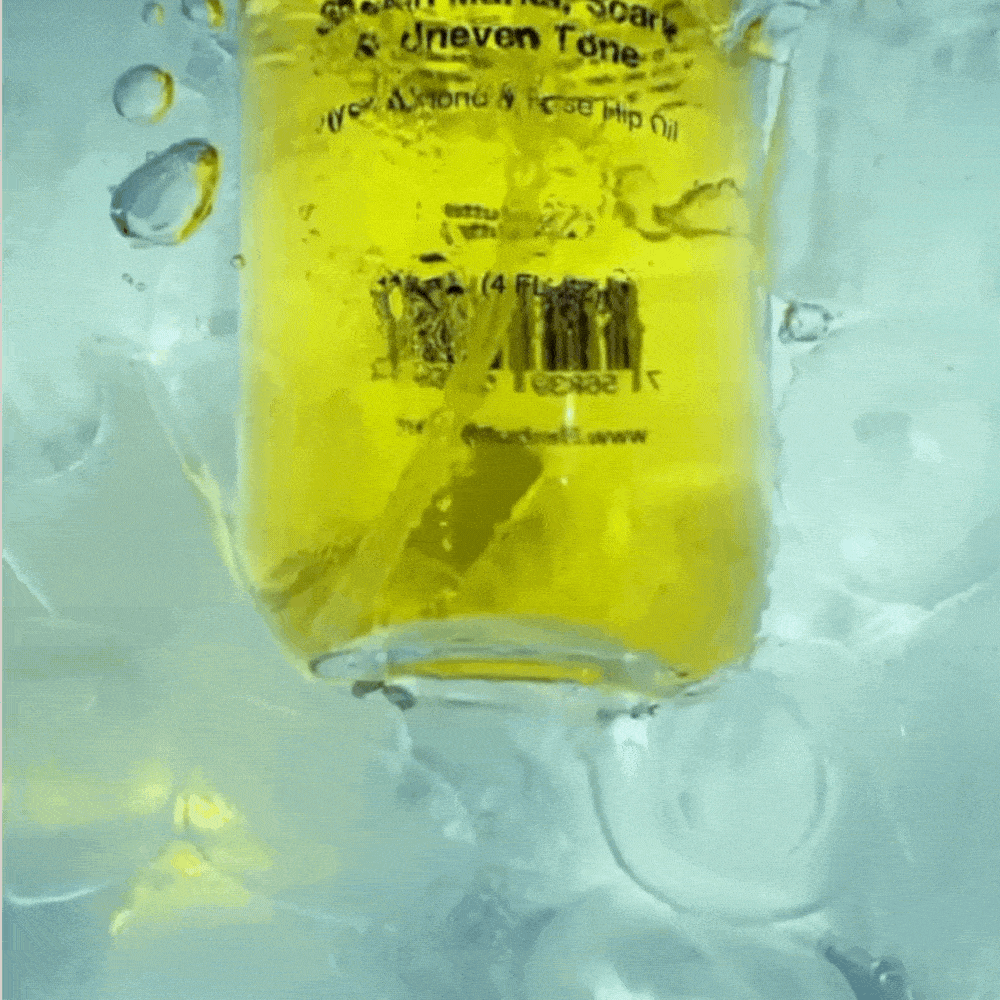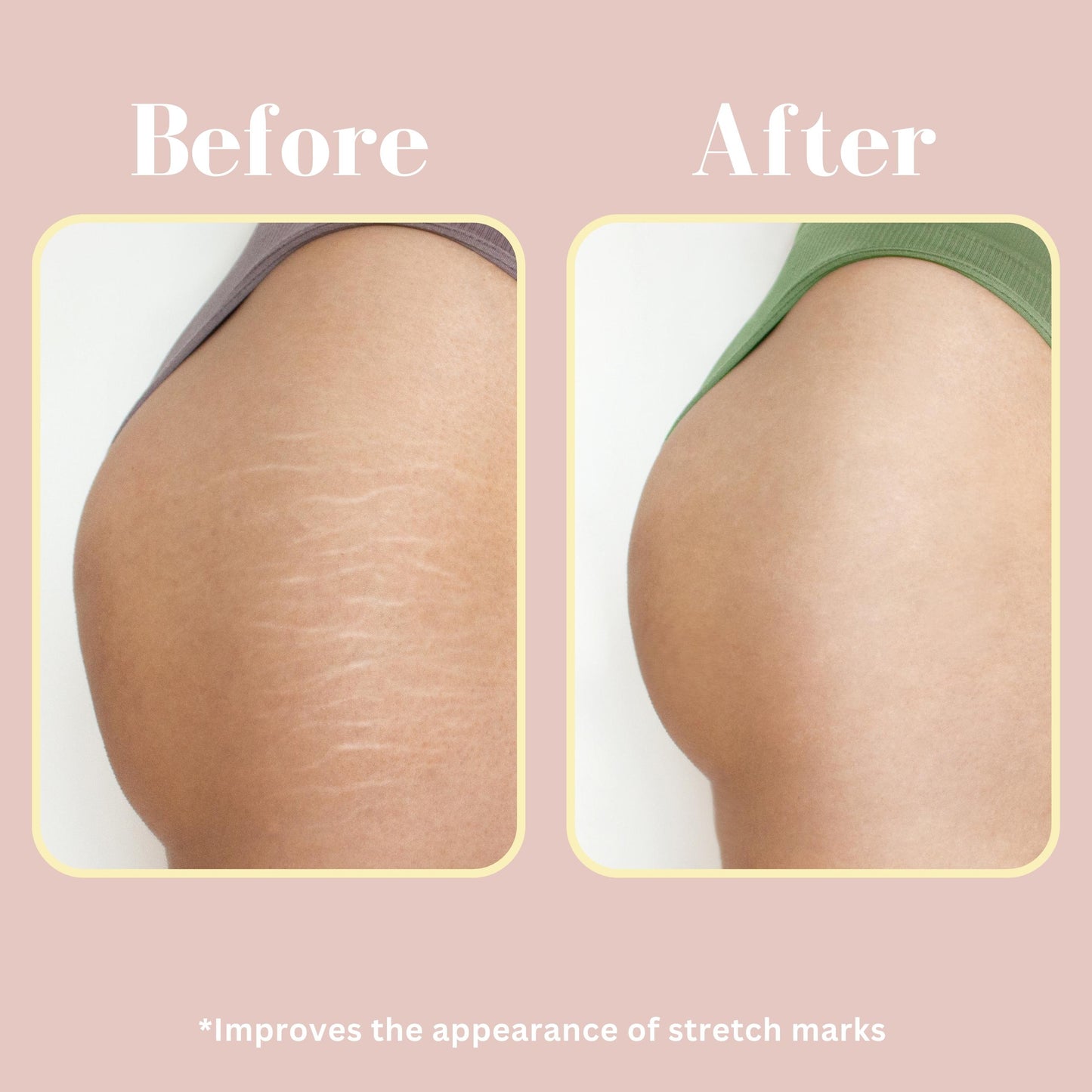 What is the Essential Duo Bundle?

Introducing the Essential Cellulite Care Bundle, a powerful combination of two exceptional products designed to target cellulite and stretch marks. This bundle includes:
Life's Butter Anti-Cellulite Cream: Experience the transformative power of Life's Butter Anti-Cellulite Cream. This innovative cream is scientifically formulated with potent ingredients such as L-carnitine and Coenzyme Q10. It provides a strong moisturizing effect while effectively reducing the volume of fat cells that contribute to the appearance of cellulite. With its advanced formula, this cream not only nourishes and hydrates the skin but also helps to improve its overall appearance, leaving it smoother and firmer. Embrace the confidence that comes with visibly reduced cellulite and enjoy smoother, more beautiful skin.
Stretch Marks Oil: Say goodbye to stretch marks with our Stretch Marks Oil, specially crafted to target and diminish the appearance of stretch marks. This oil is enriched with a unique blend of natural ingredients known for their nourishing and healing properties. It deeply moisturizes the skin, promoting elasticity and improving its texture over time. The Stretch Marks Oil works effectively to fade existing stretch marks and prevent new ones from forming. Embrace a more even-toned and smooth skin surface with this essential addition to your skincare routine.
Unleash the power of the Essential Duo to transform your skin. Reduce the appearance of cellulite and improve skin texture with the Life's Butter Anti-Cellulite Cream. Say goodbye to stretch marks and embrace a more even-toned complexion with the Stretch Marks Oil. Experience the confidence that comes with nourished and revitalized skin. Take the first step towards smoother, healthier-looking skin with this essential duo. 
Superstar Ingredients
Jojoba Oil

Jojoba oil has soothing anti-inflammatory agents, with moisturizing, and natural antimicrobial properties. It s also know to be a great antioxidant, it is Deeply-Hydrating and it can help balance natural oils.

Sweet Almond Oil

Almond Oil is packed with Vitamin A, E, Omega -3 Fatty acids, and Zinc, which will benefit your skin by stimulating the production of new skin cells and reducing fine lines. These nutrients have antioxidant properties that may help prevent cell damage and help reduce ultraviolet (UV) damage to the skin c caused by the sun.

Sunflower Oil

The vitamin E in sunflower oil provides a multitude of skin benefits. The antioxidants keep the skin healthy and young-looking and can reverse stretch marks or prevent them from occurring.

Coenzyme Q10

CoQ10 may aid in skin repair and regeneration by supporting the body's natural healing processes. This can be particularly beneficial for repairing damaged skin and reducing the appearance of cellulite.

L-Carnitine

This amino acid reduces the appearance of cellulite, by supporting fat metabolism and skin health. Leading to a smoother and less dimpled skin texture.

Nelumbo nucifera Leaf Extract

Lotus flower extract can help support collagen production, which is essential for maintaining skin elasticity and firmness. Rich in antioxidants, it shields the skin from damage, while also stimulating skin cell turnover, simultaneously working to promote a firmer and more youthful appearance.