Sale price
£32.00
Regular price
£39.00
Unit price
per
Sale
Sold out

Includes a variety of exfoliating products for a complete exfoliation routine.
Helps to remove dead skin cells and unclog pores, promoting a smoother and clearer complexion.
Stimulates blood circulation, aiding in cell turnover and rejuvenation.
Improves the effectiveness of skincare products by allowing better absorption.
Reduces the appearance of cellulite and promotes a firmer, more toned look.
Enhances the skin's natural radiance and promotes a healthy glow.
Provides a luxurious and pampering experience during self-care rituals.
Nourishes and hydrates the skin, leaving it soft, supple, and revitalized.

View full details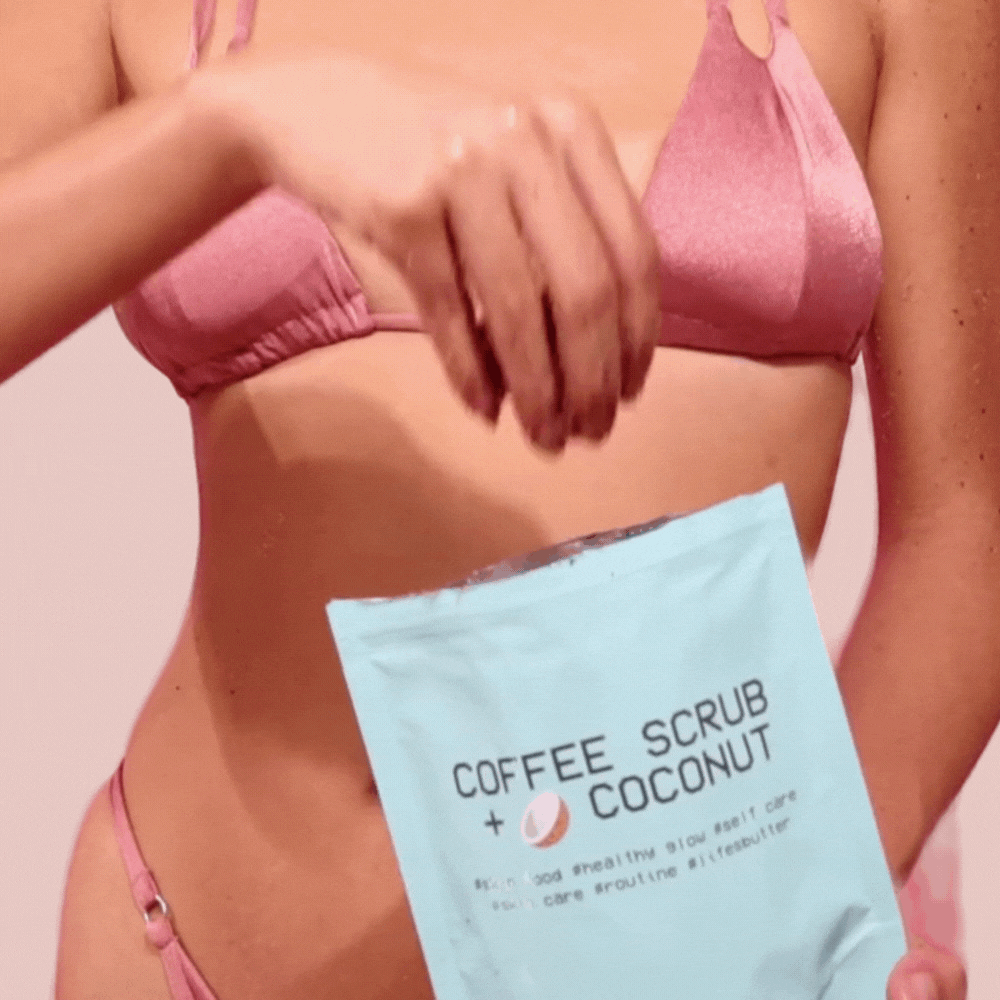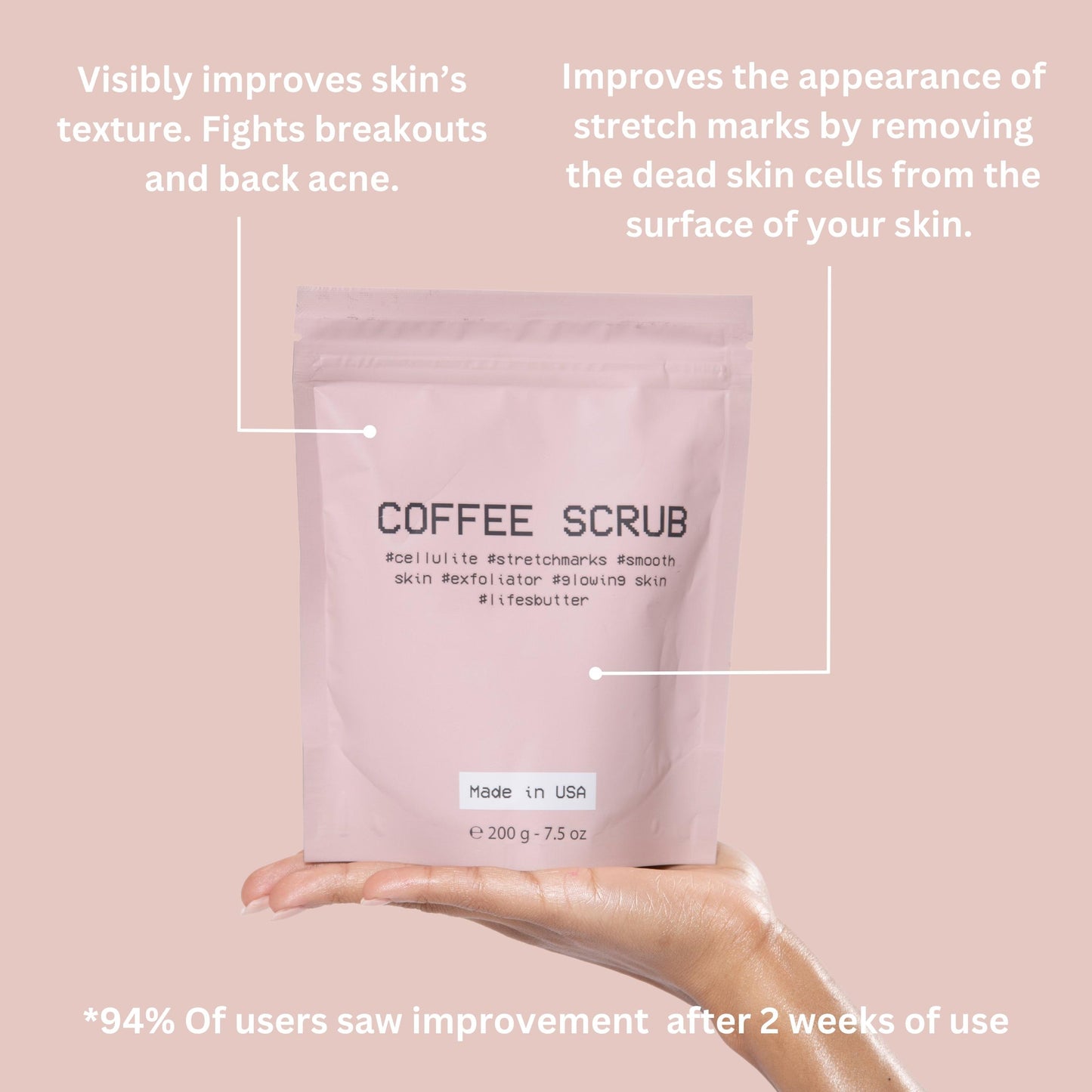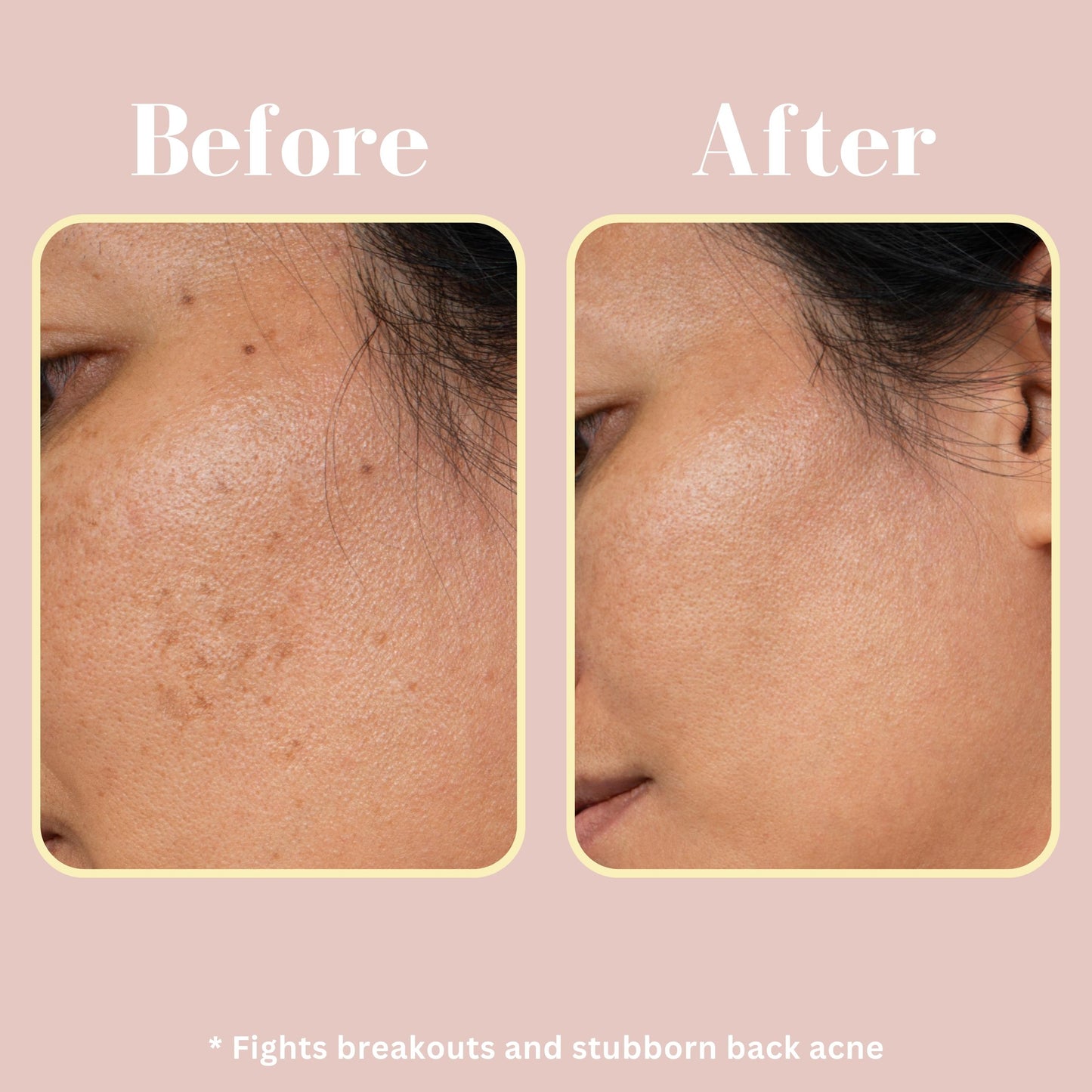 ABOUT THE COFFEE SCRUB?
Introducing our irresistible Coffee Scrub, but beware—it's just as addicting as your morning cup of coffee! However, we strongly advise against drinking the scrub. With a blend of carefully selected ingredients, this scrub offers a delightful experience with numerous skin benefits. Packed with antioxidant-rich cacao, our Coffee Scrub protects your skin from premature aging.
We went the extra mile to source the finest dead sea salt from the Middle East, ensuring optimal exfoliation. Organic shea butter, known for its antioxidant and anti-inflammatory properties, deeply nourishes your skin. The inclusion of coffee arabica seed oil provides intense hydration, while organic fair trade Kona coffee, enriched with skin-loving carageen (seaweed), boasts hundreds of antioxidants and remarkable exfoliating abilities, leaving your skin beautifully smooth and dewy.
Prepare for your skin to thank you, not only for the luxurious feeling but also for the radiant post-scrub glow that will last all day. We take our Java seriously, and the results speak for themselves. This Coffee Scrub goes beyond exfoliation by delivering the essential moisture that your skin craves daily. Its remarkable benefits include fading scars and marks, combating breakouts, fighting cellulite, and reducing the appearance of stretch marks.
Rest assured, our Coffee Scrub is a vegan formula that is cruelty-free. We have carefully crafted it without parabens or harmful chemicals, ensuring a 100% natural all-over body scrub. We guarantee that once you try it, you won't be able to resist using it again and again. Indulge in the addictive goodness of our Coffee Scrub, made with love in the USA. Elevate your skincare routine with this irresistible blend and experience the transformative power of natural exfoliation.
MAIN INGREDIENTS
Dead Sea Salt

Rich with nutrients like magnesium, calcium, sulfur, and zin, Dead Sea salt has wonderful anti-fungal, antimicrobial, and antibacterial properties that help cleanse and detoxify the pores by driving out oils, dirt, and other impurities. This can help to eliminate acne, blackheads, and whiteheads.

Coconut

Coconut oil boosts the production of collagen and encourages the regeneration of cells in your skin, additionally, coconut oil contains high levels of linoleic acid, an unsaturated omega-6 fatty acid, which can be used as an emollient and skin soother.

Shea Butter

Shea butter is a skin superfood that comes from the seeds of the fruit of the Shea (Karite) tree. Some of its amazing benefits are: Reduces stretch marks, reduces skin inflammation, provides relief to itchy and peeling skin. Shea Butter may offer mild UV protection (up to SPF 6) and provides the skin with essential fatty acids and the nutrients necessary for collagen production.

Fair Trade Kona Coffee

Caffeine found in coffee scrubs improves blood circulation, may reduce the appearance of cellulite, and gives the skin a more even tone look. After exfoliating on a regular basis, you will notice the skin is able to absorb moisture more effectively.

Coffee Arabica Seed Oil

In addition to the information above, coffee also had anti-aging and calming benefits, and it is a great source of Vitamin B1, B3, and B5.
Collapsible content
Full Ingredients List

Dead Sea Salt, Organic Fair Trade Kona Coffee, Organic Olive Oil, Organic Sweet Almond Oil, Organic Grape Seed Oil, Coffee Arabica Seed Oil, Organic Shea Butter
Video Testimonials
"I LOVE THE WAY MY SKIN LOOKS AND FEELS" Life's Butter Coffee Scrub, Body Shimmer

What better way to start the day

IT MADE MY SKIN SOOO SMOOTH

@skinswept misses the Summer sunshine already