Sale price
£37.00
Regular price
£73.00
Unit price
per
Sale
Sold out

Gently cleanses the hair, removing impurities and preserving natural oils.
Enhances natural shine and leaves hair silky-soft and touchably smooth.
Hydrates and nourishes the hair, providing deep moisturization from root to tip.
Exfoliates the body, removing dead skin cells and revealing smoother, brighter skin.
Deeply cleanses and revitalizes the skin, leaving it nourished and refreshed.

View full details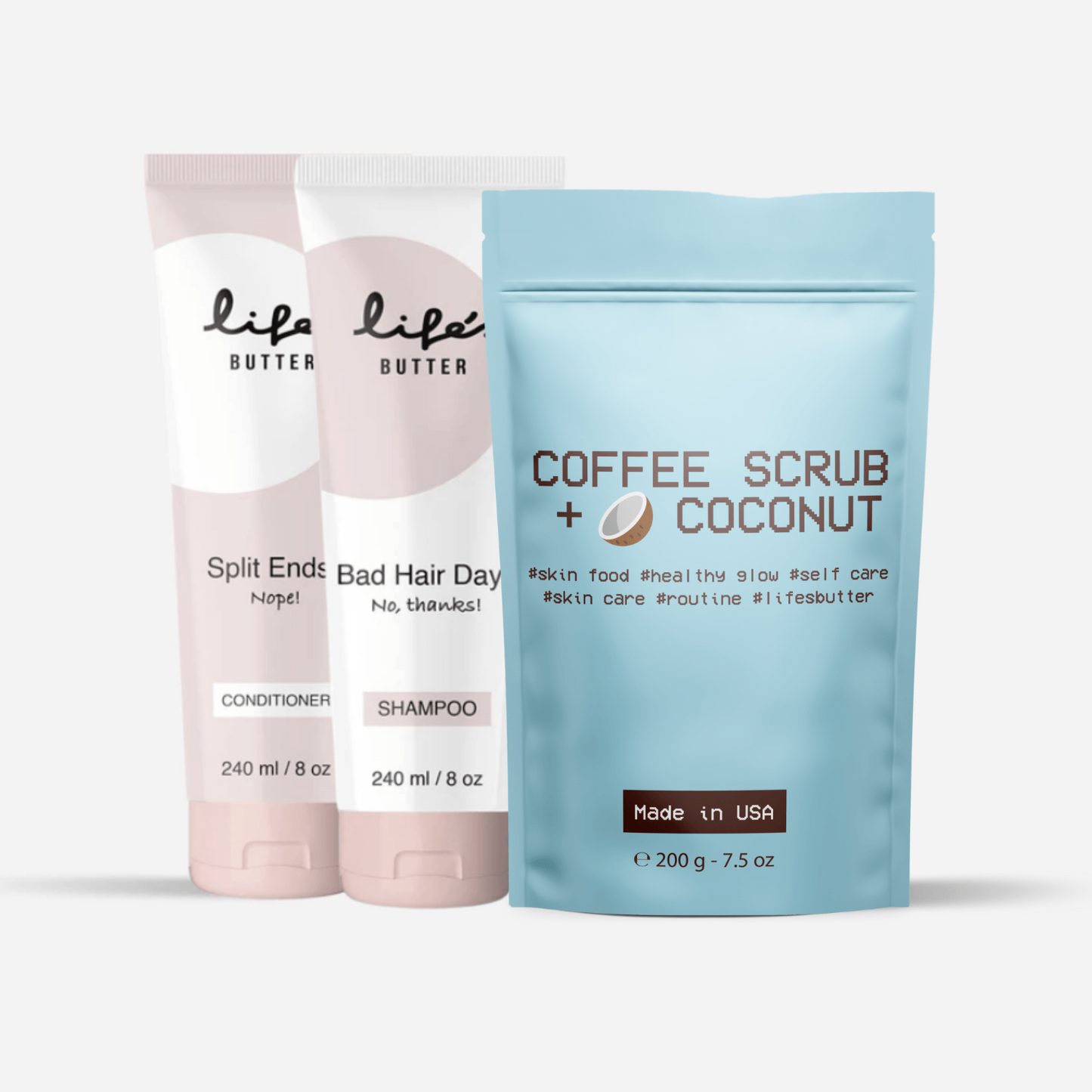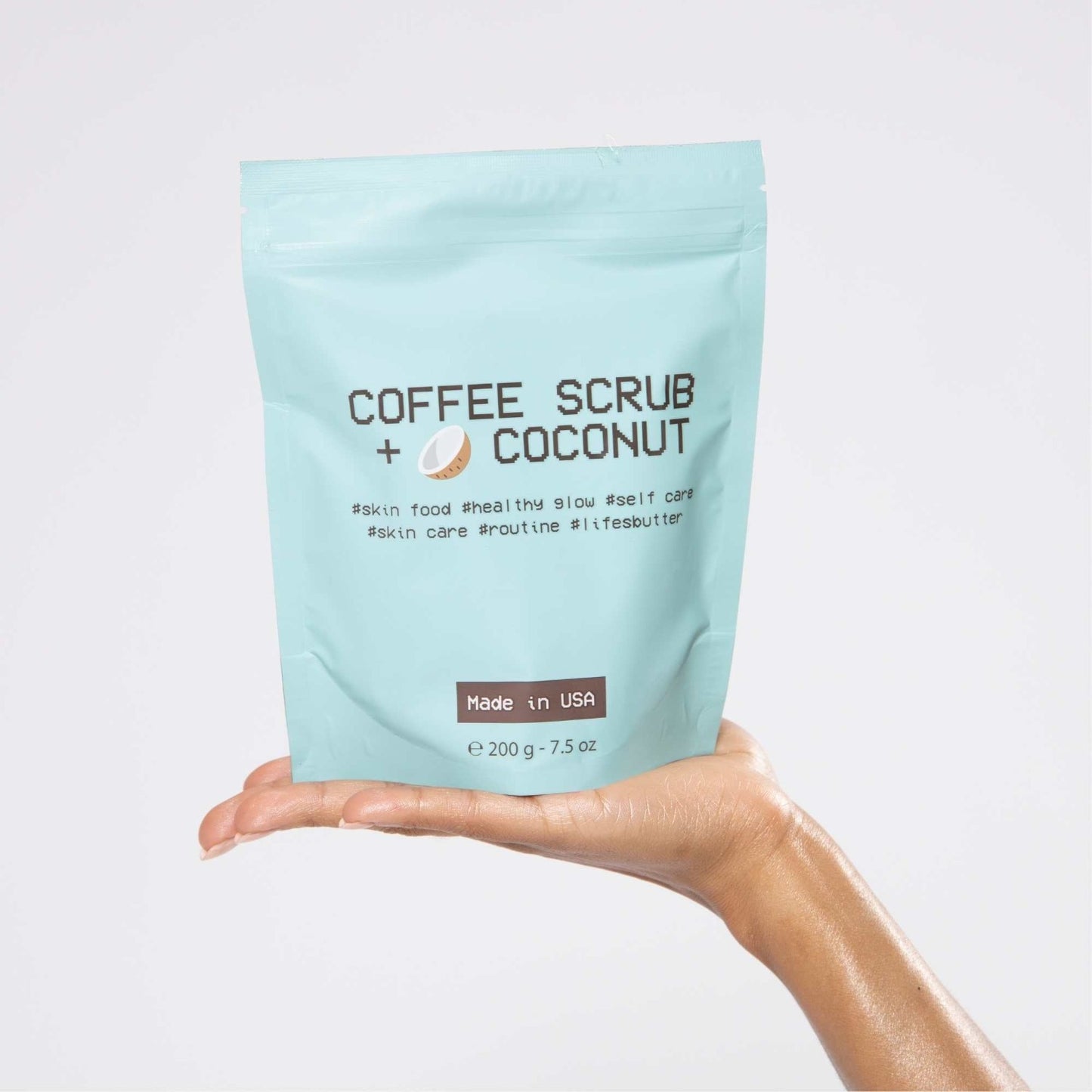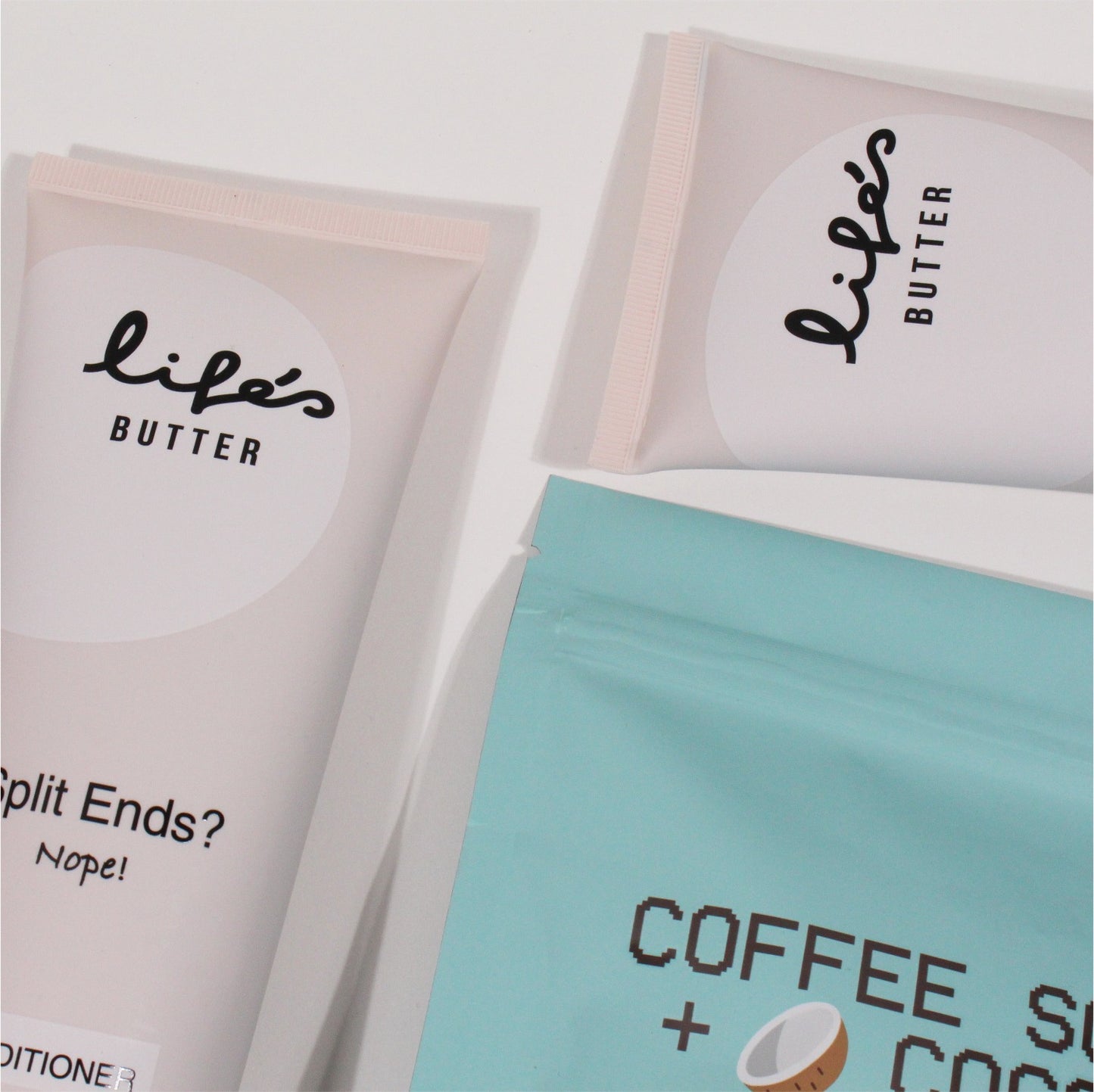 Why the Bathroom Essentials Bundle?
Introducing the Bathroom Essentials Bundle, a curated collection of products that will transform your self-care routine and elevate your bathing experience to new heights. This bundle includes our Shampoo, Conditioner, and Coffee Scrub, all designed to provide exceptional care for your hair and body.
Shampoo: Our nourishing shampoo is formulated with a blend of natural ingredients that gently cleanse your hair while preserving its natural oils. Infused with botanical extracts, it revitalizes and strengthens your hair, leaving it soft and shiny. Say goodbye to dull, lifeless hair and hello to luscious locks that radiate with health and vitality.
Conditioner: Pamper your hair with our luxurious conditioner, specially crafted to hydrate and nourish your strands from root to tip. Enriched with moisturizing agents, it detangles and smooths your hair, reducing frizz and enhancing its natural shine. Experience the transformative power of our conditioner as it leaves your hair silky-soft, effortlessly manageable, and irresistibly touchable.
Coffee Scrub: Elevate your body care routine with our invigorating Coffee Scrub. Formulated with exfoliating coffee grounds, it gently buffs away dead skin cells, revealing smoother and brighter skin. Let the aromatic scent of freshly brewed coffee engulf your senses as you indulge in a rejuvenating exfoliation experience. Enjoy the luxurious feel of your skin, which is left deeply cleansed, nourished, and revitalized.
With the Bathroom Essentials Bundle, your self-care routine will be taken to a whole new level of luxury and efficacy. Experience the transformative benefits of our Shampoo, Conditioner, and Coffee Scrub as they work together to cleanse, nourish, and rejuvenate your hair and body. Embrace healthier, more vibrant hair and softer, smoother skin. Elevate your bathing rituals and transform your bathroom into a sanctuary of relaxation and indulgence.
Main Ingredients
Dead Sea Salt – Rich with nutrients like magnesium, calcium, sulfur, and zin, Dead Sea salt has wonderful anti-fungal, antimicrobial, and antibacterial properties that help cleanse and detoxify the pores by driving out oils, dirt, and other impurities. This can help to eliminate acne, blackheads, and whiteheads.
Coconut - Coconut oil boosts the production of collagen and encourages the regeneration of cells in your skin, additionally, coconut oil contains high levels of linoleic acid, an unsaturated omega-6 fatty acid, which can be used as an emollient and skin soother. 
Organic Shea Butter – Shea butter is a skin superfood that comes from the seeds of the fruit of the Shea (Karite) tree. Some of its amazing benefits are: Reduces stretch marks, reduces skin inflammation, and provides relief to itchy and peeling skin. Shea Butter may offer mild UV protection (up to SPF 6) and provides the skin with essential fatty acids and the nutrients necessary for collagen production.
Organic Fair Trade Kona Coffee – Caffeine found in coffee scrubs improves blood circulation, may reduce the appearance of cellulite, and gives the skin a more even tone look. After exfoliating on a regular basis, you will notice the skin is able to absorb moisture more effectively.
Coffee Arabica Seed Oil – In addition to the information above, coffee also had anti-aging and calming benefits,  and it is a great source of Vitamin B1, B3, and B5.
Organic Sweet Almond Oil - Almond Oil is packed with Vitamin A, E, Omega -3 Fatty acids, and Zinc, which will benefit your skin by stimulating the production of new skin cells and reducing fine lines. These nutrients have antioxidant properties that may help prevent cell damage and help reduce ultraviolet (UV) damage to the skin c caused by the sun
Full Ingredients List
Dead Sea Salt, Organic Fair Trade Kona Coffee, Organic Olive Oil, Organic Sweet Almond Oil, Organic Grape Seed Oil, Coffee Arabica Seed Oil, Organic Shea Butter