Sale price
£69.00
Regular price
£94.00
Unit price
per
Sale
Sold out

Achieve smooth, radiant skin with addictive exfoliation.
Enhance your natural glow with captivating shimmer.
Reduce cellulite and improve skin texture.
Benefit from antioxidant-rich ingredients for youthful skin.
Enjoy a complete skincare routine for transformative results.

View full details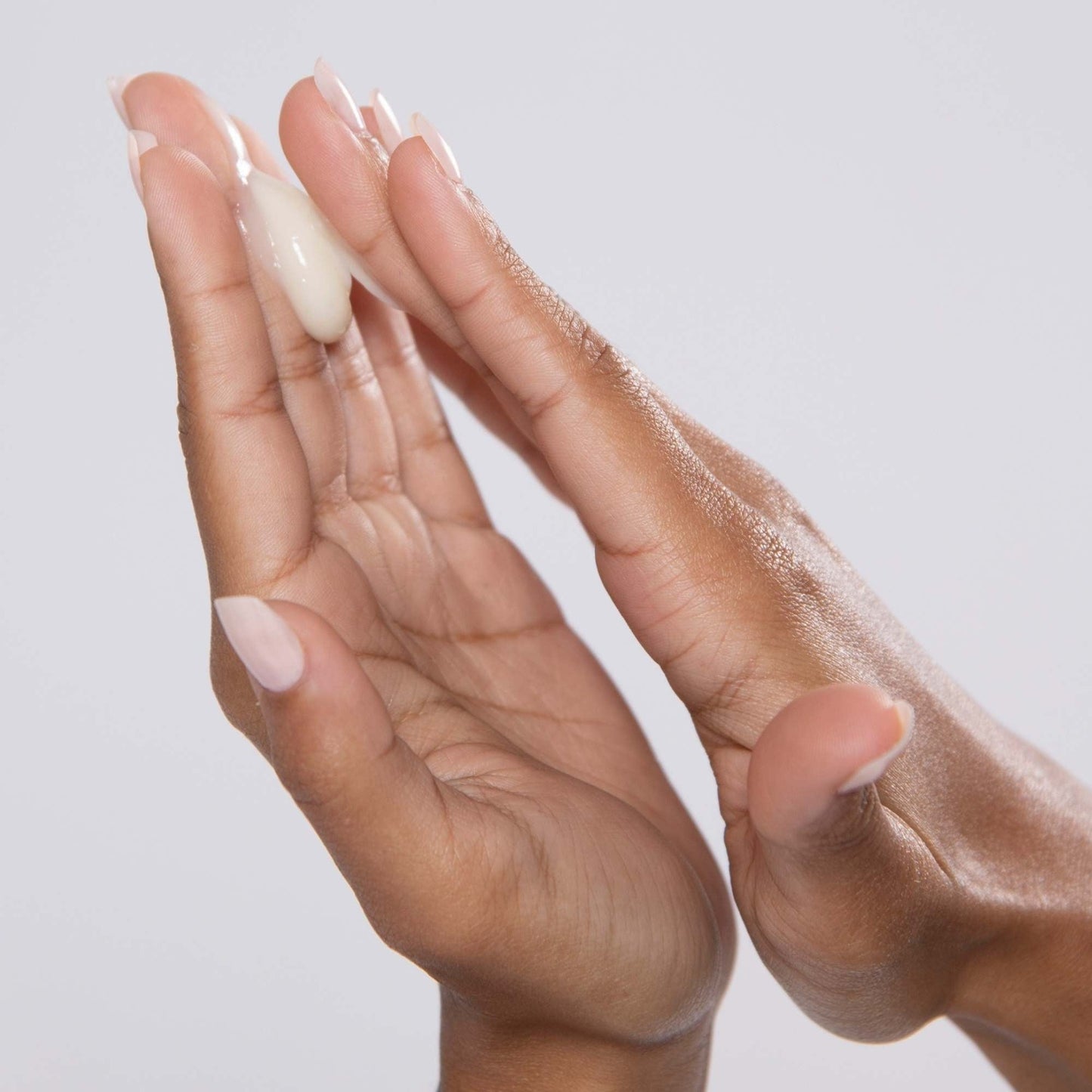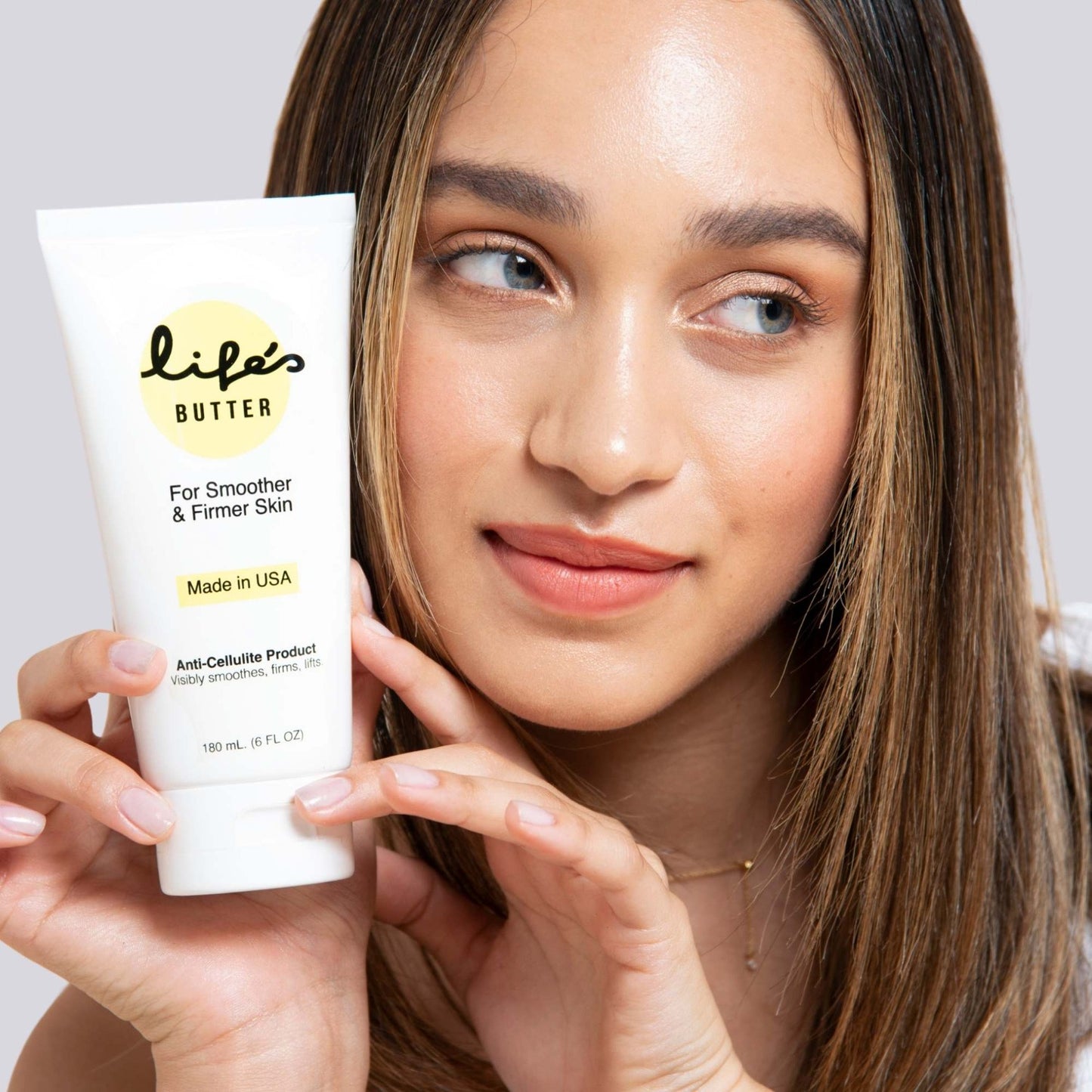 What is the Glowy Skin Bundle?
Introducing "The Glowy Skin" Bundle, your complete skincare routine for achieving radiant and irresistibly smooth skin. This curated collection combines addictive indulgence, mesmerizing shimmer, and confidence-boosting power to elevate your self-care experience.
Coconut Coffee Scrub: Begin your skincare ritual with an addictive twist. Our Coconut Coffee Scrub offers an exhilarating exfoliation experience that is just as addictive as your morning cup of coffee. Infused with antioxidant-rich cacao, premium dead sea salt from the Middle East, organic shea butter, hydrating coffee arabica seed oil, and organic fair trade Kona coffee (also known as skin-nourishing carageen seaweed), this scrub delivers exceptional exfoliation and hundreds of antioxidants. Watch as it polishes away dead skin cells, revealing a dewy smoothness and leaving your skin craving that after-scrub glow.
Healthy Glow Body Shimmer: Elevate your glow game with our enchanting Healthy Glow Body Shimmer. This indulgent body shimmer oil becomes an essential part of your daily skincare routine. Crafted with all-natural, high-quality ingredients that won't clog your pores, this shimmer oil provides a lustrous radiance that is perfect for any time of day or night. Experience the captivating scent of shea butter as it delicately envelops your skin. Let the Healthy Glow Body Shimmer become your secret to a captivating glow that turns heads wherever you go.
Life's Butter Anti-Cellulite Cream: Complete your skincare journey with confidence. Life's Butter Anti-Cellulite Cream harnesses the power of innovative technology to invigorate your skin. Infused with L-carnitine and Coenzyme Q10, this cream offers a strong moisturizing effect while reducing the fat cell volume that contributes to cellulite. Unlock the benefits of L-Carnitine, known for its fat-burning properties, as it improves overall skin appearance, leaving it smooth and free from the appearance of cellulite. Choose Life's Butter as your ultimate topical solution to combat cellulite and reveal your best skin.
Indulge in "The Glowy Skin" Bundle, a fusion of addictive indulgence, mesmerizing shimmer, and confidence-boosting power. Elevate your self-care routine and unlock the secrets to radiant and irresistibly smooth skin. Let this complete skincare ritual become your pathway to a captivating glow that lasts.
Superstar Ingredients
Shea Butter

Shea butter is a skin superfood that comes from the seeds of the fruit of the Shea (Karite) tree. Some of its amazing benefits are: Reduces stretch marks, reduces skin inflammation, provides relief to itchy and peeling skin. Shea Butter may offer mild UV protection (up to SPF 6) and provides the skin with essential fatty acids and the nutrients necessary for collagen production.

Vitamin C

Vitamin C can help fade pigmentation, and smooth the skin's surface to reduce dullness. Because of its antioxidant properties, vitamin C aids in your skin's natural regeneration process, which helps your body repair damaged skin cells.

Marula Oil

Marula oil is high in antioxidants , essential fatty acids, and amino acids. It's widely used as an ingredient in skin care products, because of its amazing benefits, such as: Balances skin barrier, Antioxidant, Anti-Inflammatory, Moisturizing, Strengthening, works amazing on all skin types.

L-Carnitine

This amino acid reduces the appearance of cellulite, by supporting fat metabolism and skin health. Leading to a smoother and less dimpled skin texture.

Coenzyme Q10

CoQ10 may aid in skin repair and regeneration by supporting the body's natural healing processes. This can be particularly beneficial for repairing damaged skin and reducing the appearance of cellulite.

Nelumbo nucifera Leaf Extract

Lotus flower extract can help support collagen production, which is essential for maintaining skin elasticity and firmness. Rich in antioxidants, it shields the skin from damage, while also stimulating skin cell turnover, simultaneously working to promote a firmer and more youthful appearance.