Sale price
$99.00
Regular price
$106.99
Unit price
per
Sale
Sold out

Provides a Full-Body Exfoliation Routine
Q10 and L-Carnitine Powered Cellulite Reduction
Cacao Coffee Scrub to tackle Scars and Stretch Marks
Life's Butter Scented Handmade Candle
Handmade Fluffy Makeup Pouch

View full details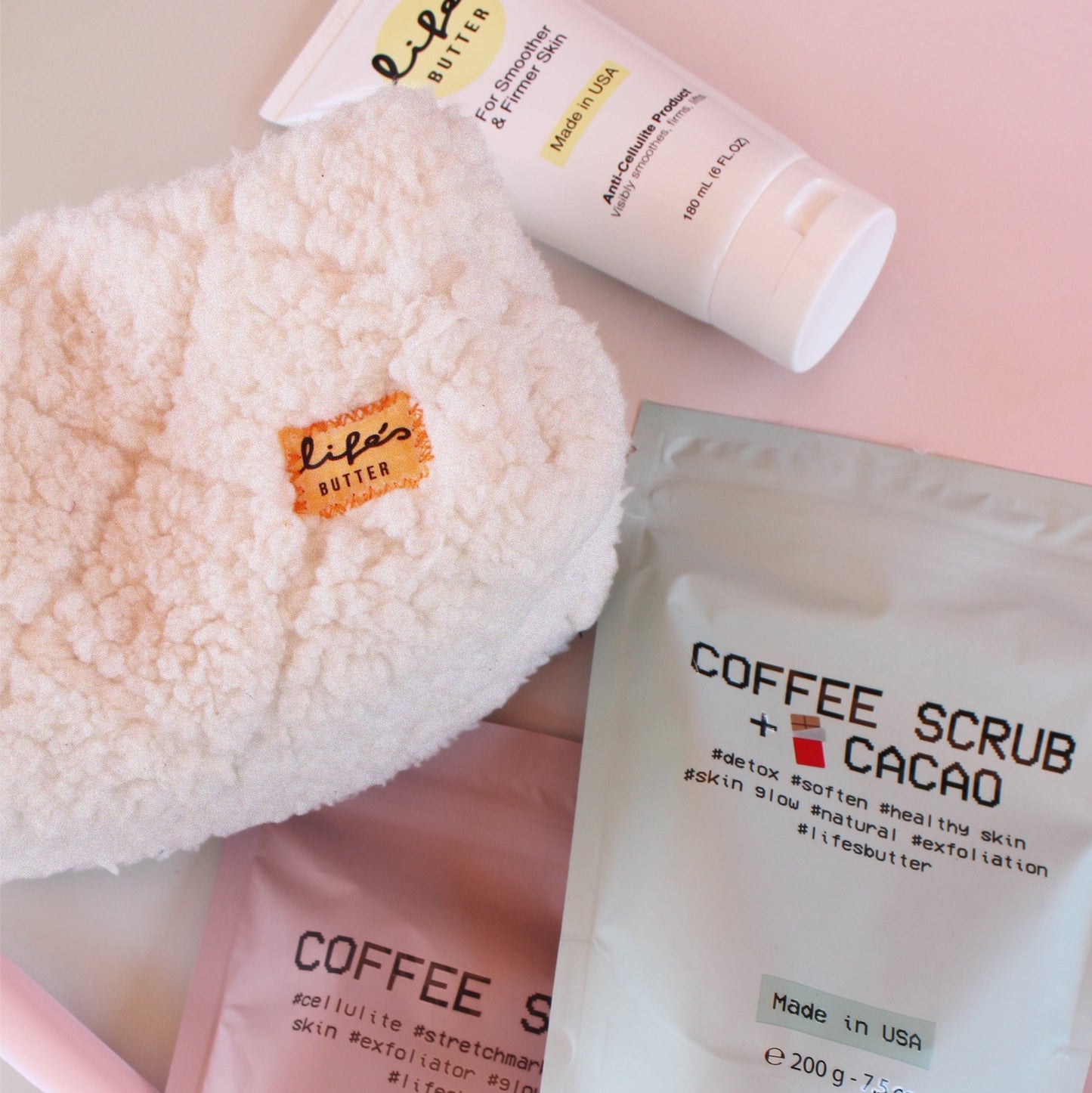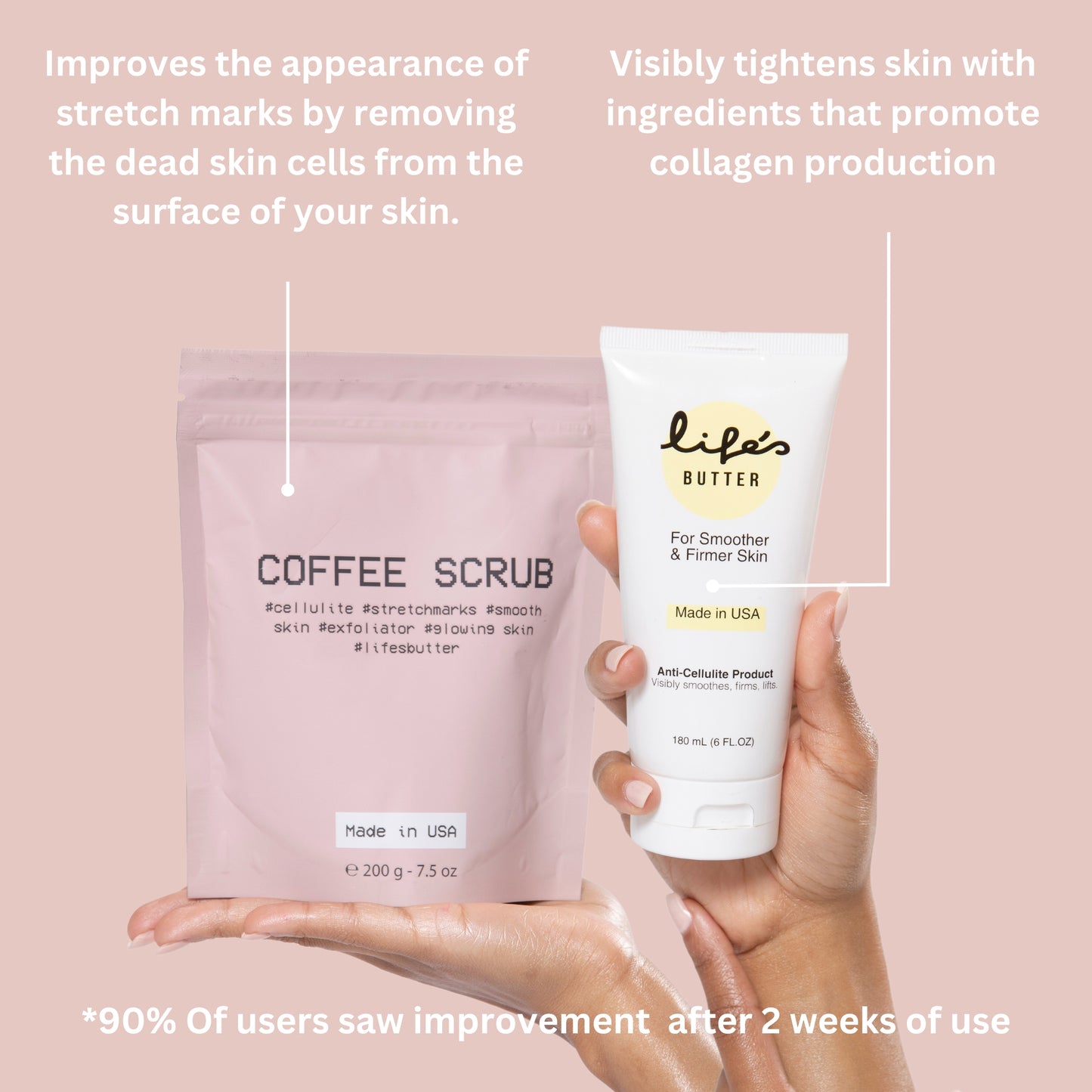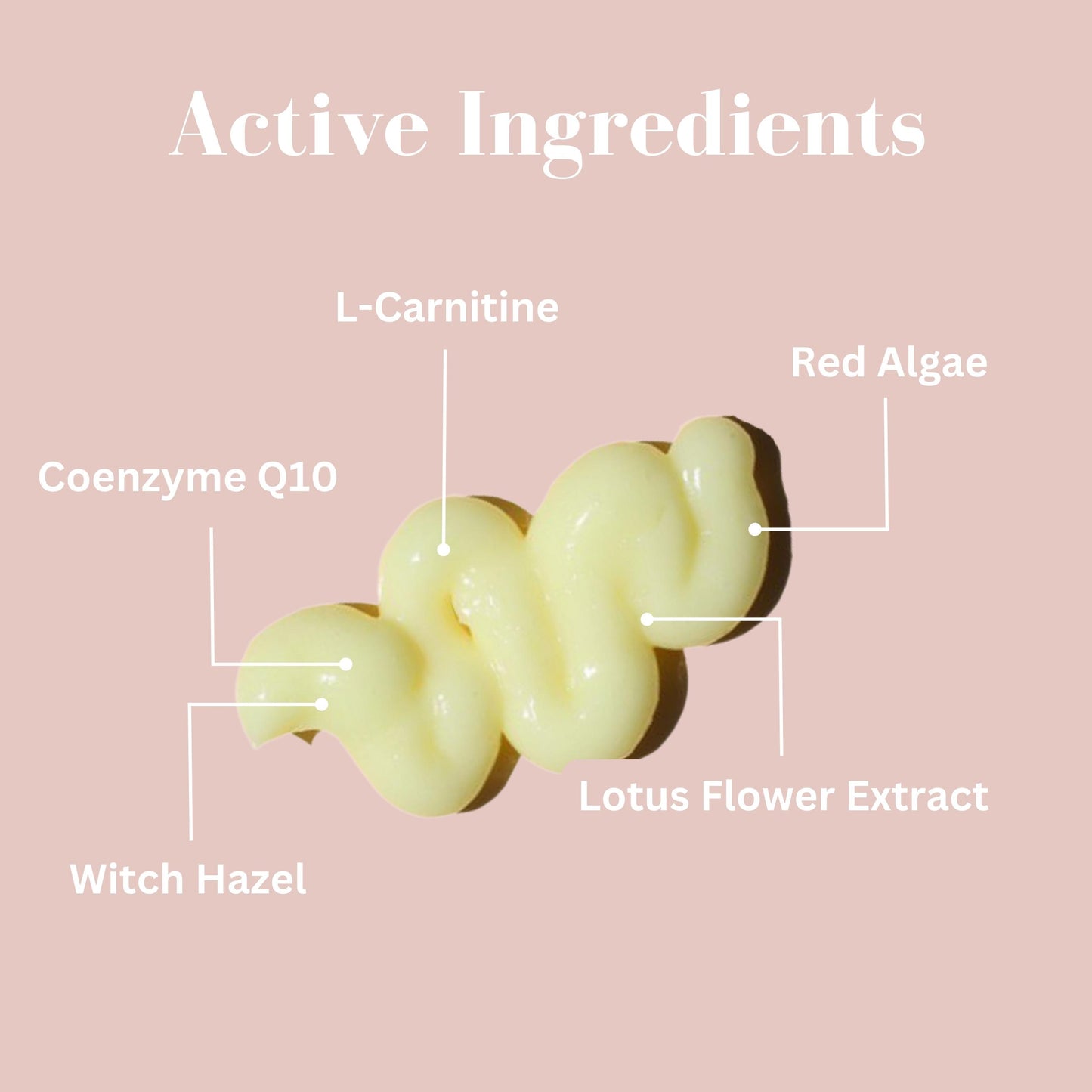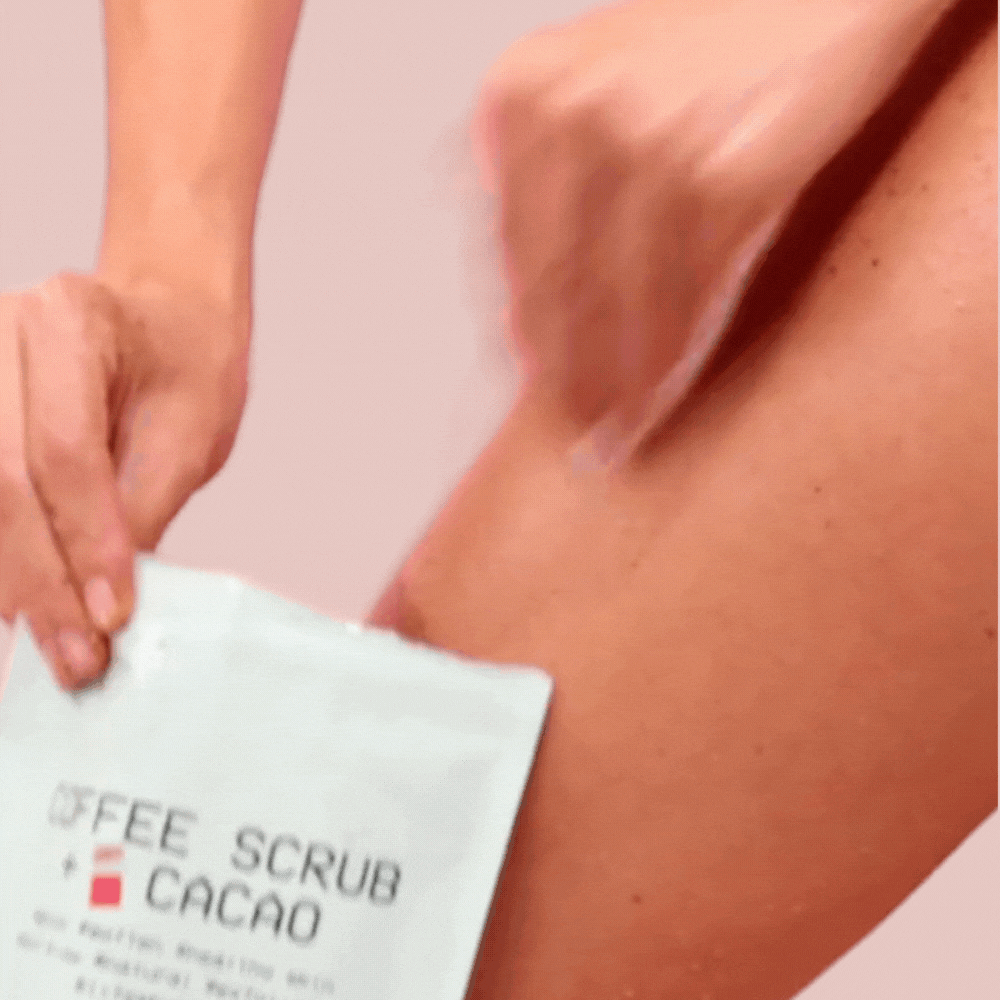 What is the Mama Bear Self-Care Bundle?
Introducing our limited-time Celebration Mother's Day Bundle, a collection of luxurious, all-natural exfoliating skincare products designed to pamper your skin. This exclusive bundle includes:
Life's Butter Anti-Cellulite Cream: Boost your confidence with this innovative cream scientifically formulated with L-carnitine and Coenzyme Q10. Experience a strong moisturizing effect while the powerful formula reduces the volume of fat cells responsible for cellulite appearance.
Signature #Exfoliating Coffee Scrub & #Detox Coffee Scrub With Cacao: Transform your skin with our rejuvenating Coffee Scrubs. Even after the first use, you'll notice a smoother complexion as it effectively eliminates dead skin cells. Say goodbye to unwanted dullness and embrace the radiant skin you deserve.
Life's Furry Small Handmade Pouch: Keep all your beauty essentials organized and easily accessible with our charming handmade pouch. It's the perfect companion to store all your goodies in style.
Handmade Life's Butter Candle: Complete your self-care day with the soothing ambiance of our handmade candle. Let its warm glow create a serene atmosphere as you indulge in a moment of relaxation and rejuvenation.
Don't miss out on this special bundle designed to make Mother's Day truly memorable. Treat yourself or surprise your loved ones with the gift of indulgent self-care.
Superstar Ingredients
L-Carnitine

This amino acid reduces the appearance of cellulite, by supporting fat metabolism and skin health. Leading to a smoother and less dimpled skin texture.

Coenzyme Q10

CoQ10 may aid in skin repair and regeneration by supporting the body's natural healing processes. This can be particularly beneficial for repairing damaged skin and reducing the appearance of cellulite.

Fractionated Coconut Oil

Fractionated coconut oil is highly regarded for its exceptional nourishing and hydrating properties. Its ability to penetrate the deeper layers of the skin ensures long-lasting moisturization, leaving the skin beautifully soft and supple.

Dead Sea Salt

Rich with nutrients like magnesium, calcium, sulfur, and zin, Dead Sea salt has wonderful anti-fungal, antimicrobial, and antibacterial properties that help cleanse and detoxify the pores by driving out oils, dirt, and other impurities. This can help to eliminate acne, blackheads, and whiteheads.

Shea Butter

Shea butter is a skin superfood that comes from the seeds of the fruit of the Shea (Karite) tree. Some of its amazing benefits are: Reduces stretch marks, reduces skin inflammation, provides relief to itchy and peeling skin. Shea Butter may offer mild UV protection (up to SPF 6) and provides the skin with essential fatty acids and the nutrients necessary for collagen production.

Coffee Arabica Seed Oil

In addition to the information above, coffee also had anti-aging and calming benefits, and it is a great source of Vitamin B1, B3, and B5.